Winter is slowly creeping in and we hope you're making the most of the mild weather and gathering up supplies for lots of stitching and do we have some temptations for you! Read on……
Shop News
Waverley Patchworkers Quilt Show - POP UP SHOP!

We have a pop up shop at the Waverley Patchworkers Quilt Show in a couple of weeks time. This show is on every second year, and is certainly one not to be missed if you will be in the Melbourne area! Here are the details, and hopefully we'll see you there:

When: Saturday 2nd June (9am - 5pm) & Sunday 3rd June, 2018 (9am - 4pm)
Location: Mulgrave Community Centre, 355 Wellington Road, Mulgrave (NOTE CHANGE OF LOCATION FOR THIS YEAR!)
Entry Fee: $8


Winter Workshops 2018
Planning for this year's Winter Workshops is underway. Watch this space!!


Our Website

We are currently doing some major work on our website, so please bare with us if it's not easy to navigate at present. If there is a product you can't find, we are just a phone call away! Dozens of new products have been delayed in being added to our website, but we are gradually catching up. In the meantime though, the products that are on our website still be ordered on-line without a problem at all.


A Liberty Treat for Mother's Day
As a treat for Liberty Lovers, we have reduced the prices for you all on our Liberty fabrics in stock!

Off the bolt: All of our Liberty fabrics cut from the bolt have been reduced to just $49.50 per metre (normally $60 per metre) - minimum cut just 25cm at this price! Only while stocks last, and orders will be processed in the order in which they are received.

Liberty Fat Sixteenths (approx 10" x 13") - $4.50 each, or buy 6 and get one free! If you order on-line you are welcome to make a note of your free selection, or leave it to us to choose one for you. If your chosen freebie is not available, we will substitute another one for you.

BOM Update
Bathwick
"Bathwick" is the Quiltmania Mystery BOM for 2018. Part 3 is being prepared and it's still not too late to join this BOM! Contact us if you're interested and click here for full details.


Ribbon/Braid Club
Our new "Ribbon/Braid Club" is ready to go! Shown here are the instalments for the first four months. Pretty nice, huh? Contact us if you're interested and click here for full details.


NEW – Tea Party
Wendy Williams' "Tea Party" is just gorgeous and we are so pleased to be bringing this BOM to you. While the fabrics won't be identical (Wendy uses lots of scraps in her quilts), they will still have the same tonal values, giving the same overall look. This exciting new BOM is due to start in June. Contact us if you're interested.


While the Cat's Away
Our popular "While the Cat's Away" BOM coming to its end, and if you've been contemplating one then get in quick as there is only ONE spot left! Contact us if you'd like that LAST SPOT and click here for full details.


Products
Sue Spargo Calendar 2019
We are taking pre-orders for Sue's 2019 Calendar so please phone or call in if you would like to reserve your copy.


Batting
Quilters'Dream Batting (Natural), which we know you love particularly for hand quilting, IS NOW AVAILABLE CUT FROM THE ROLL/BOLT!! Get ready for lots of quilting this Winter!


Product of the Month
Mother's Day
Mother's Day is coming up very quickly and we have the perfect presents for the family/loved ones to give you, or indeed for you to give. Some suggestions…….
** Gift Certificate
** Fabric Packs
** Starter Kit (includes board, ruler and cutter)
** A BOM
Our friendly, knowledgeable staff members are only too happy to help non-quilting family members choose the appropriate gift!
Patterns
Rachelle Denneny
We have more wonderful patterns from Rachelle Denneny, including her stunning "Summerfield" which also comes with templates!


Jen Kingwell Designs
We are now stocking a selection of Jen Kingwell's popular patterns.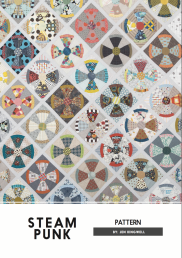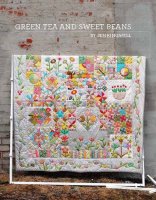 Magazines
:: Quiltmania Issue 125 – is due out this month



Don't miss out on any magazine copies. Join our "regulars" list and have your copy reserved or mailed to you each edition. Simply contact us to arrange for this to happen.
Did you know we can get in any Quiltmania magazine or book that is currently in print? If you've seen a book you'd like or are missing an issue of a magazine, let us know the title details and we'll order it in especially. We can also set aside any of the above magazines on a regular basis for you – just call the shop with your details.
Fabrics
:: "Jardin de Versailles" by French General. Jardin de Versailles is a collection of pretty prints that could have been found in the Palace de Versailles in the 18th century. Inspired by the gardens, French General's Jardin is filled with soft pinks, pretty purples, lovely greens and a touch of our signature French General red. Full range available.


:: "Liberty" Eight new bolts have arrived and we have already cut up fat 16 ths from each!


:: "Beach Road" by Jen Kingwell. Inspired by Jen's love of prints from the 50s and 60s, this brighter palette and collection of cheerful prints filled with quirky elements reflects her mood living on the beautiful south east coast of Australia. Selected 15 bolts


:: "Tall Grass" by Pam Buda. Growing up in the "Prairie State" of Illinois, Pam enjoyed the indigenous tall grass plants that have always been a part of the landscape and that love is now reflected in this fabric range. Full range available.


:: "Pieceful Pines" by Pam Buda. Perfect background fabrics. A few specially selected fabrics


:: Yoko Saito fabrics a selection of Layer Cakes, fat quarters and fat quarter bundles.


Books
:: "Simple Whatnots" by Kim Diehl. Welcome to the wonderful world of Kim Diehl--on a splendidly small scale! Kim's little quilts have three big benefits: they're scrap friendly, they're quick to finish . . . and they're as cute as can be. Now you can create a wonderful variety of pint-sized quilts in Kim's signature style. Enjoy 18 projects from Kim's Simple Whatnots Club, previously available only in individual patterns. You'll learn streamlined techniques for petite patchwork, invisible machine applique, and cozy wool applique. Use completed projects as wall quilts and table toppers, or follow Kim's lead and display projects in other creative ways. As always, Kim shares her "Extra Snippet" sewing tips throughout so that YOU can become a better quilter.


That's it for now. Thanks for reading our newsletter to the very end! More updates to follow soon.
Until next time
Carol
"Patchwork Made Possible"
Website: www.sewnandquilted.com.au
Phone: (03) 9877 1664
Email: carol@sewnandquilted.com.au